Aqua Doctors provides affordable and professional swimming pool service's for residential and commercial pools in Hemet, San Jacinto and Valle Vista surrounding areas. We have been Hemet's top rated pool service for over 21 years. We provide all necessary services to your pool and equipment to make sure your pool is beautiful and running smoothly at an affordable price.
Having a pool is a fantastic luxory, don't let the labor of maintaining your Hemet pool frustrate you. Allow us to do our job while you do your yours so you can come home and enjoy your pool.
Here Are Some Of The Services We Offer…
Monthly Pool Maintenance :

Weekly Visits
Vacuuming
Skimming
Debri Removal
Clean Pump Basket
Clean Skimmer Basket
Brushing
Chlorine
Conditioner
Acid
Water Level Check
Equipment Check
One Time Deep Clean:
Same as our monthly pool service, but a 1 time fee, and on call for your needs. Great for unexpected guests, bad algea, chemical imbalance and to give yourself a well needed break.
Chemical Only Visit:

1 Time Visit Or Weekly
Water Level Check
Equipment Check
Chemical Evaluation Check
Chemicals As Needed
Swimming Pool Repair Services Offered:
Pump Repair, Replacements and Upgrades
Filter Repair and Replacement
Heater Repair and Replacement
Acid Washes
Plaster Repair
Plumbing Repair
Tile Repair and Cleaning
Demo On How To Use Your Equipment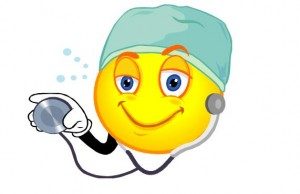 Here at Aqua Doctors, we take pride in the quality and professionalism of our maintenance and repair that we provide to our customers. Satisfaction is guaranteed! If you are unhappy with our work, please let us know and we will do what we can to make you happy.